Fan Festa 2018
Rewards will be given to everyone throughout December and January.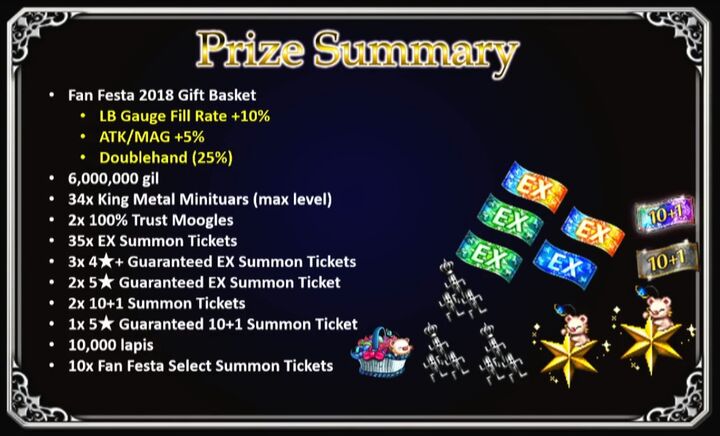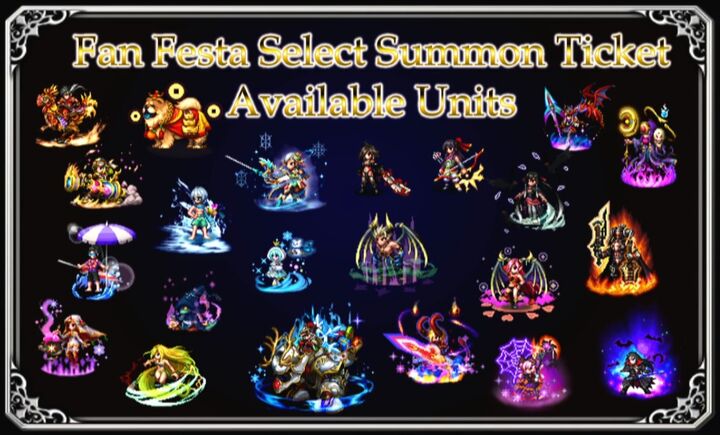 Exclusive in-game rewards for attendees only:
Fan Festa 2018 Raid special event is running for ~2 days for everyone. The following rewards will be given to everyone as we successfully achieved level 99:
3,000

Max Level King Metal Minituar (4)
New GLEX units (5-7★): Tiana, Felix

Tiana is a salvemaker. She is a mix of healer and magic attacker. She has variety of elements but uses earth mainly. She can use dual or quad cast for abilities.
Felix is a toy soldier. He is a TDH hybrid attacker. He has imperils, breaks, killers, self imbue fire and earth element, and some abilities he can unlock including triple cast. He can chain with Octaslash and AR family, and his cooldown skill is GC family.

7★ Awakening for Kryla, Christine, White Knight Noel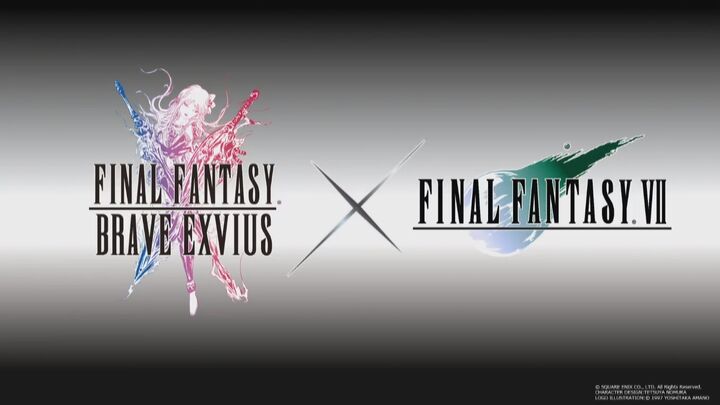 Kingdom Hearts Collaboration
[
edit
|
edit source
]
New units: Sora and more
Kingdom Hearts III will be released globally on January 29, 2019
New account system: Login with Facebook or Google account, planned for January
Arena orb restoration timer will be displayed
Unit screen will be separated by tabs: Units and Enhancers. Enhancers tab will have 1500 slots
Trust mixer feature: Convert units with 100% to trust coins and exchange with stuff
Detailed ability description in-game
New expedition-like system giving trust mastery on units. These expeditions can't fail
GLEX: Item restoring orbs for arena and raid
FFBE spin-off game for Facebook, to be released sometime in January.
The first 12 questions were answered correctly. Of the three bonus questions, the first one was answered incorrectly, but the other two were answered correctly. Prizes will be rewarded to all players at a later date.
Normal Prizes:

1,000,000, max level King Metal Minituar (5), EX Summon Ticket (10).
Bonus Prizes: 4★+ Guaranteed EX Ticket (2).
Story season 3 is confirmed, with strong hint that Fina will be the focus.
Rewards for everyone if players win games against producers:
Round 1 [Won]: 100% Trust Moogle (2),

2,000

Round 2 [Won]:

2,000

, 10+1 Summon Ticket
Round 3 [Won]: 5★ Guaranteed 10+1 Summon Ticket
Which Square Enix game title would you like to see featured in FFBE?

Chrono Trigger
Kingdom Hearts
Parasite Eve (extensive mentions of being a possibility)
Chrono Cross
The World Ends With You
Xenogears (confirmed for 2019)
Vagrant Story
Nier:Automata
Which original FFBE 3★ unit character would you like to see get stronger (as a reskin)?

What kind of event would you like to play within FFBE's vortex events?

3-4 star Limited Trial (work in progress)
Co-op Trials
Guild System
Specific Final Fantasy Trials (work in progress)
100 Floor Tower Trial (work in progress)
Fan Festa 2018 Gift Basket
[
edit
|
edit source
]
A custom made item by the community via random draws will be given to all players at a later date.
Accessory, ATK/DEF/MAG/SPR +5, LB gauge fill rate +10%, ATK/MAG +5%, Doublehand +25%
Producers' Special Announcement
[
edit
|
edit source
]
Fujimoto's Rainbow Revenge
[
edit
|
edit source
]
All players will receive a 5★+ Guaranteed EX Ticket and a 10+1 Summon Ticket.
Round 1 [Won]:

1,000

Round 2 [Won]:

2,000

Round 3 [Won]: Fan Festa 5★ Select Ticket (10) for FFBE Global Original Unit
Rewards for everyone based on the number of activities done by attendees:
Race to King Mog [Goal Reached]: EX Summon Tickets (5), max level King Metal Minituar (5),

1,000,000

Slash Field [Goal Reached]: EX Summon Tickets (5), max level King Metal Minituar (5),

1,000,000

Summon Area [Goal Reached]: EX Summon Tickets (5), max level King Metal Minituar (5),

1,000,000

Final Fantasy Trading Card Game [Goal Reached]: EX Summon Tickets (5), max level King Metal Minituar (5),

1,000,000

Quest Log [Goal Reached]: EX Summon Tickets (5), max level King Metal Minituar (5),

1,000,000